LEWISTON - Though there is still work to be done for No. 8 LC State Men's Cross Country, awards are already rolling in from the USTFCCCA. After an undefeated regular season and victory at the Cascade Conference Championships, Cole Olsen was named the USTFCCCA West Region Men's Cross Country Athlete of the Year on Monday. Head Coach Mike Collins was honored as the regional Men's Coach of the Year.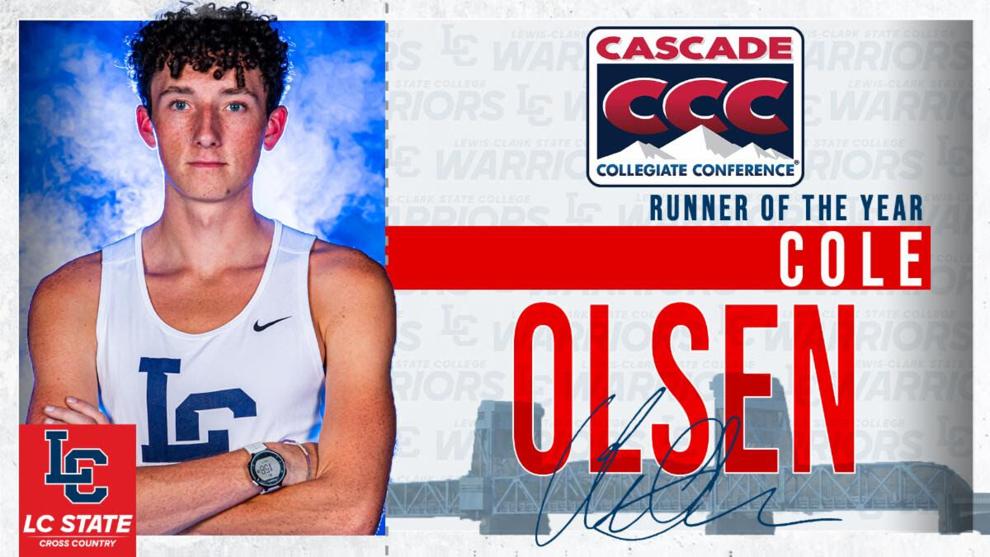 "It is great to see our kids and our program get recognition at the local, regional and national levels," Collins said. "Cole has been a great representation of all that we do, which includes competition as well as in public, in the classroom and any other place he is recognized as a Warrior. For myself, it is nice, but I think it is truly more a representation of the hard work and commitment of my athletes. I just point and yell, they do all the work."
Olsen is 4-for-4 on the season after winning the Bushnell Invitational, both LC State Winter Invitationals, and most recently the CCC Championship. He helped lead the Warriors to their first Cascade Conference title in their first year as members, and the fourth conference title since Olsen joined the team (previously members of the Frontier Conference). He is the first Warrior to win the award since Sam Atkin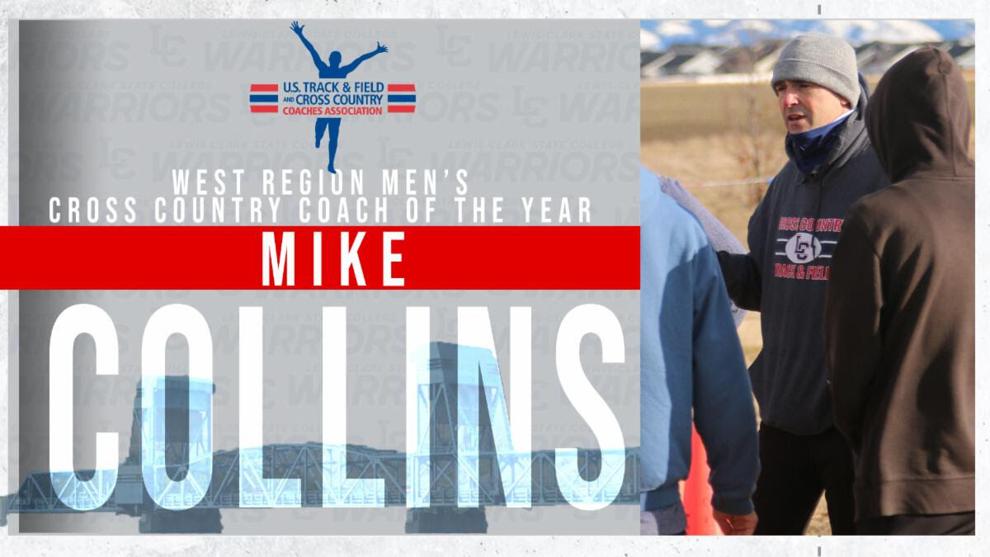 Collins, now in his 23
rd
 year at the helm, was voted the Cascade Conference Men's Cross Country Coach of the Year. He was named the conference Coach of the Year 20 times in the Frontier.
The Warriors will race for their shot at a national title on Friday at the 2020 NAIA Cross Country National Championships in Cedar Rapids, Iowa. The women will race at 8:30am PT and the men at 9:30am PT.