LEWISTON - Another great week in Warriors Athletics was rewarded with multiple Cascade Conference Embrace Health-Santiam Hospital Athlete of the Week honors. Damek Mitchell brought home the award for men's basketball, Kiara Burlage got the nod for women's basketball and Clayton VanDyke received the honor for indoor men's track.
Both LC State Basketball teams clinched CCC championships this past weekend by defeating the College of Idaho in a best-of-three series. The pair of Warrior seniors contributed greatly in the victories. Track and field competed in the only indoor meet on the schedule before nationals and had multiple potential qualifiers. All three competed in events hosted by College of Idaho in Caldwell.
Damek Mitchell – Men's Basketball Player of the Week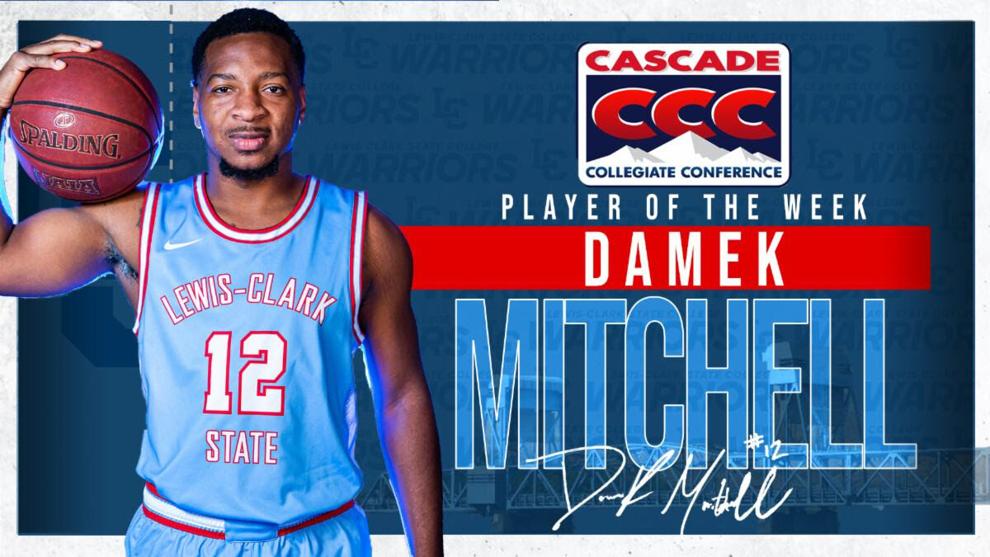 Mitchell had a pair of stellar games against C of I. He was the high scorer in both games with 19 and 30 points, respectively. In Game 1, Mitchell sunk the free throw that gave the Warriors the lead with just three seconds left in the contest. In Game 2, Mitchell created a new season-high for both points and minutes with 30 and 39, respectively, to lead the way for LC State. This is the third time this season Mitchell has earned the honor.
Kiara Burlage – Women's Basketball Player of the Week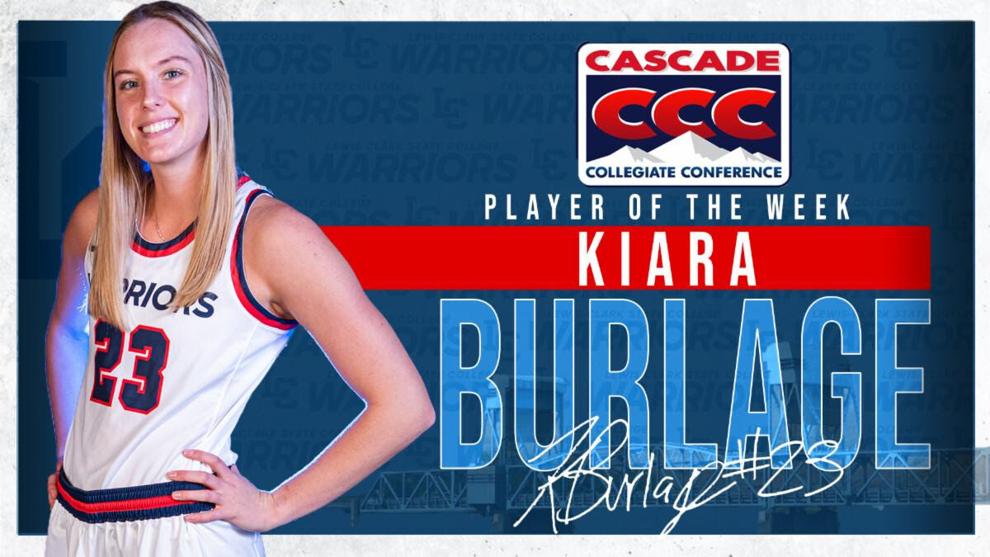 Burlage and the Warrior women's team made light work of the College of Idaho in their series. Burlage, like Mitchell, held game-highs in points for both games in the series. In Game 1, Burlage stuffed the stat sheet. She led LC State to victory by gaining her second double-double on the year (17 points, 11 rebounds). The second game of the series saw Burlage do a lot of the same. She was one rebound shy of a double-double and scored a game-high 15 points. This is the third time this season Burlage has earned the honor.
Clayton VanDyke – Men's Indoor Track Athlete of the Week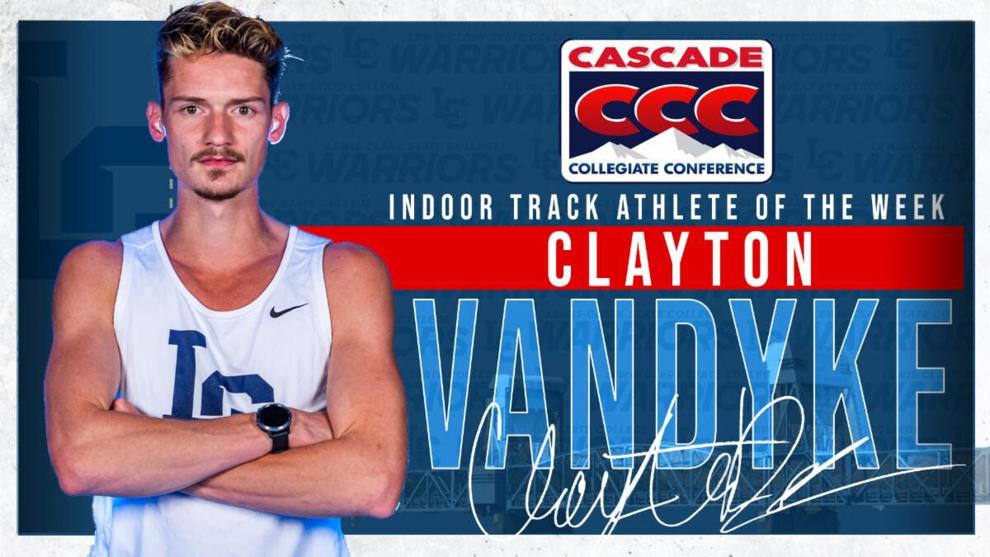 VanDyke had a strong weekend in Caldwell as well. Day one of the Polar Vortex Classic saw the senior run the 1,000m in a top-five NAIA time of 2:28. This was followed by a victory in the mile race with a time of 4:18. VanDyke finished off the weekend by competing in the 800m and won the event with a time of 1:54. The Warriors anticipate the list of qualifiers to be finalized later this week.