LEWISTON - The newcomers put in work this season for LC State Volleyball and earned All-Cascade Conference honors after their first season in a Warrior uniform. Sophomore Chloe Emory and junior Jada Wyms were both named First-Team All-Conference, while freshman Hannah Martinez earned honorable mention honors.
The Warriors finished their first season in the CCC with a 7-7 record to finish fifth in the conference. The top four teams in the Cascade are ranked in the top 25 or are receiving votes.
"The Cascade is such a tough conference and it's even more difficult to land on a list of individual accolades that represents a massive body of talent," Head Coach Shaun Pohlman said. "All three of these young ladies will be surprised to learn they have earned these honors which speaks to their selflessness and ability to just put their head down and do the work. Knowing them, they would give credit right back to our team so we can all celebrate."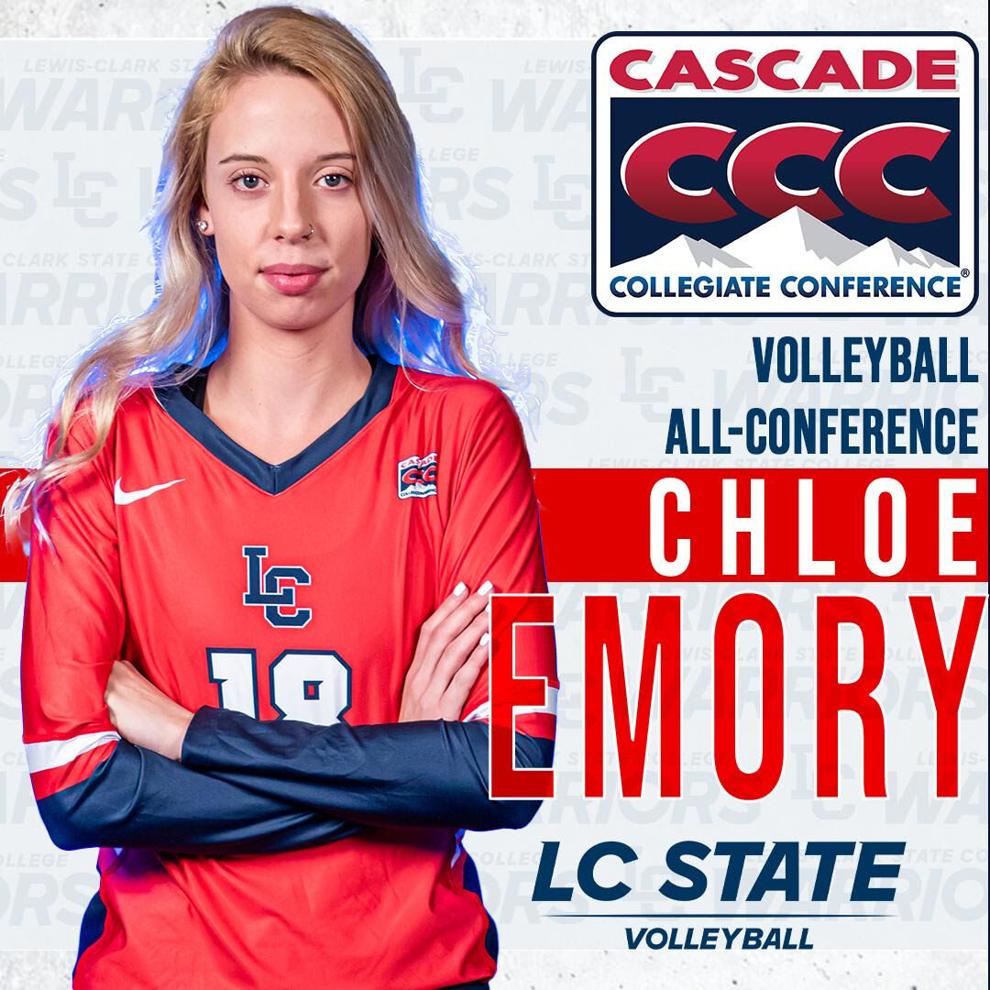 Emory led the Warrior women in kills this season with 133, and kills per set at 3.2 Her kills per set rate was the third-best in the Cascade Conference. The outside hitter was second on the team in points (152) and tied for third in blocks (14). She tallied 44 digs and was third in service aces (12).
Wyms was the LC State leader in attack percentage (.332), the second-highest in the CCC. She finished the season third on the team in kills (114), kills per set (3.17), and in points (148.0). The transfer from Western Wyoming CC led the Warriors at the net with 49 blocks including five solo blocks. She appeared in all 14 matches.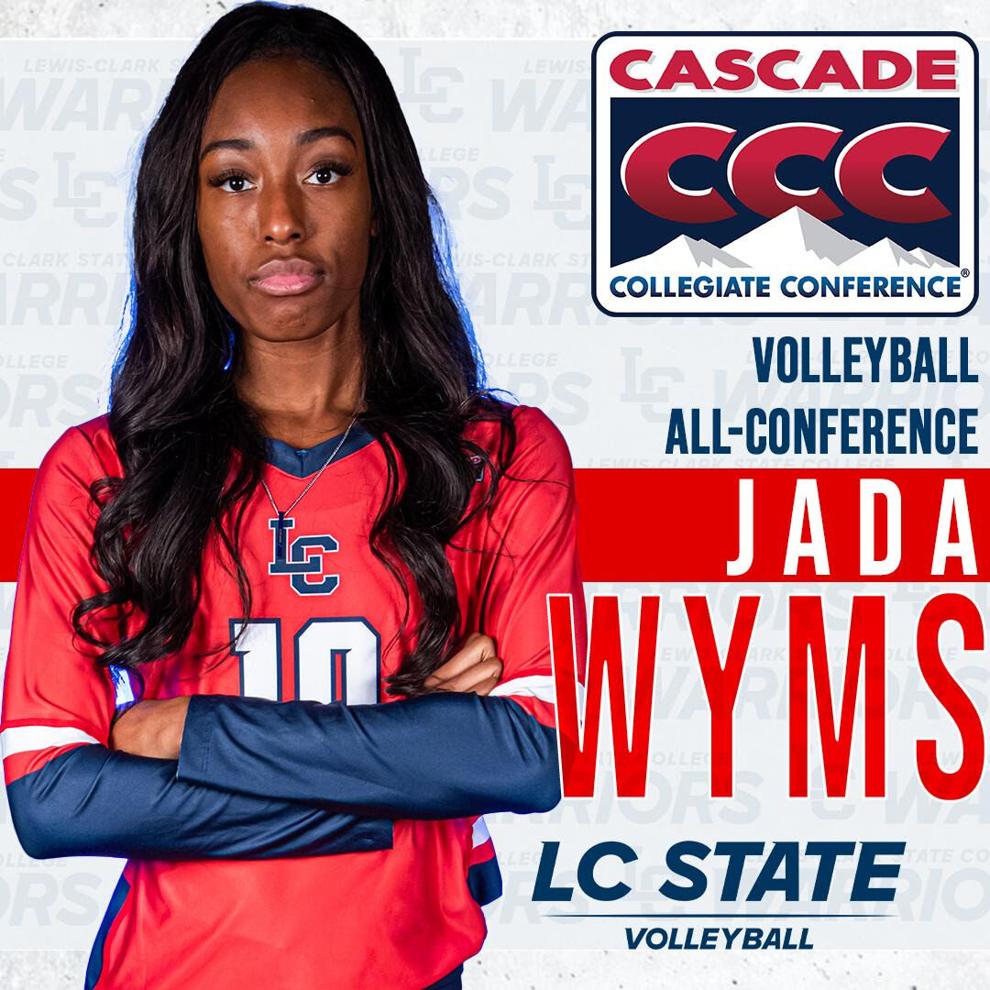 As a true freshman, Martinez earned a spot on the All-Cascade Conference Honorable Mention team after stepping into a big role as one of the team's setter. She led the Warriors in assists with 280 and was fourth in the CCC in assists per set (5.8) while splitting time in the position. She also dumped 15 kills over the net, had 10 aces and assisted on seven blocks. Martinez picked up 55 digs and appeared in all 14 matches. She was one of two freshmen to earn conference honors.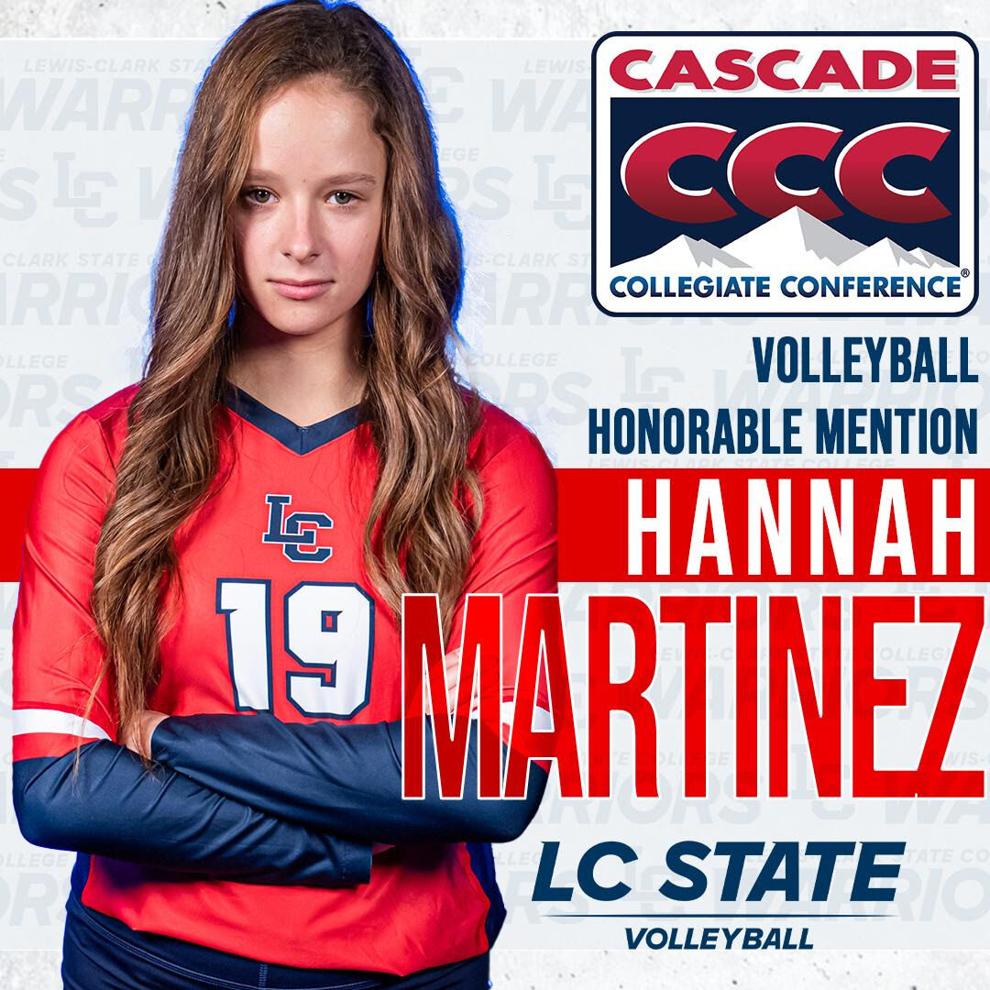 "This is a proud moment for us as coaches, for our team, and for the program," Pohlman said.
Warrior Volleyball is set to open the 2021 season in September.