Rosenbaum with sturgeon June 2020
Photo courtesy of Ryan Rosenbaum

Updated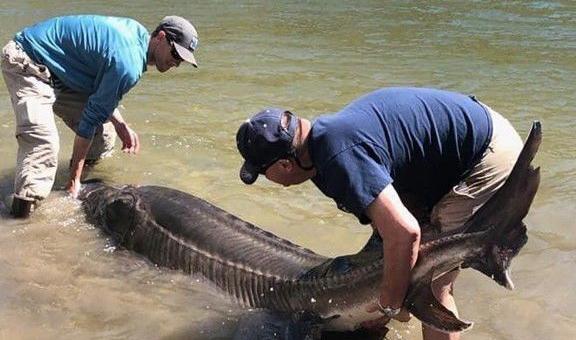 TownNews.com Content Exchange
Locations
TownNews.com Content Exchange
As featured on
After fighting a 10-foot-plus, approximately 500-pound prehistoric monster for more than two hours in 90 degree heat, a Lewiston fishing guide who grew up angling in Southeast Idaho recently landed the biggest fish of his life — for the fourth time.
Humidity:

38%

Cloud Coverage:

%

Wind:

2 mph

UV Index:

7 High

Sunrise:

05:42:21 AM

Sunset:

08:03:01 PM
Today
Sunny skies. High 94F. NNW winds at less than 5 mph, increasing to 10 to 20 mph.
Tonight
Mostly clear during the evening followed by mostly cloudy skies overnight. Low 62F. Winds SW at 10 to 20 mph.
Tomorrow
Cloudy. High 79F. Winds NNW at 5 to 10 mph.