WHITMAN COUNTY - On Friday, July 10, Whitman County Health Officials received three new positive COVID-19 test results, bringing the county total case number to 52. One of the new patients is a male aged 0-19, the second is a female aged 0-19, and the third is a male aged 20-39. All are stable and isolating at home.
Of the now 52 total cases, 36 (69%) are recovered since contracting the virus. According to the Whitman County Public Health website, the current risk for spread in the county is "moderate." This means community spreads is not greater than two cases per day on average.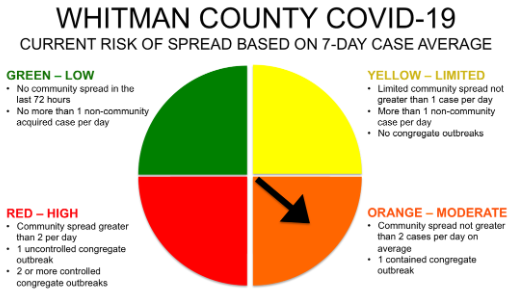 Current COVID-19 activity highlights the need for individuals to maintain social distancing and personal vigilance.