CLARKSTON - On Saturday, October 17 at just after 4:00pm, Asotin County Fire District #1 fire crews responded to reports of a field and camper on fire on 5th Avenue in the Clarkston Heights. 
First arriving crews reported that a barn and horses were also being threatened. A City of Lewiston fire crew was called in to assist and get the fire under control that was being fueled by light winds. Fire crews responded quickly, but two older camp trailers were completely destroyed. Due to the quick actions of fire crews, there was no damage to the barn and no reported injuries to people or animals. The fire burned approximately 1 acre of field.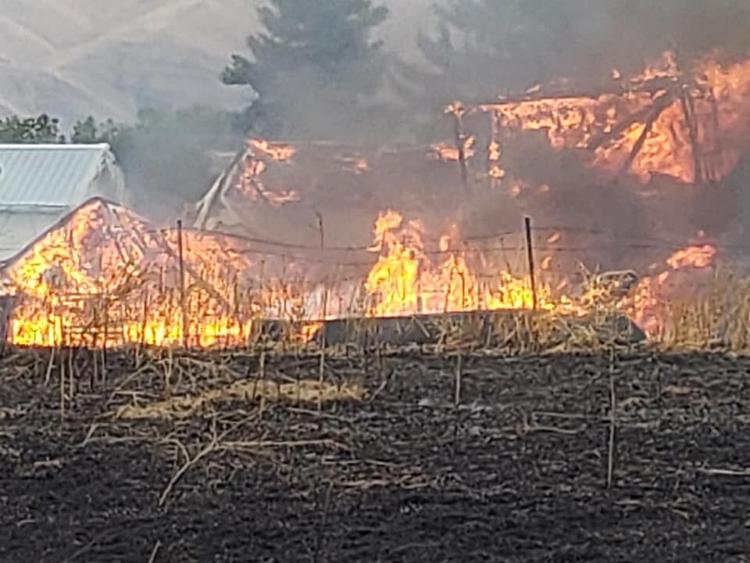 The fire remains under investigation, but initial reports indicate that the fire may have started from a fire pit that had been used the previous day and reignited in the wind.