CLARKSTON - On Thursday, July 9, at approximately 11:45am, the Asotin County Fire District #1 and Lewiston Fire Department were dispatched to a fully engulfed barn on fire on the 1300 block of Toby Lane in Clarkston.
Initial reports there were animals in the barns, but the homeowner and neighbors were able to get all of the animals out as firefighters arrived.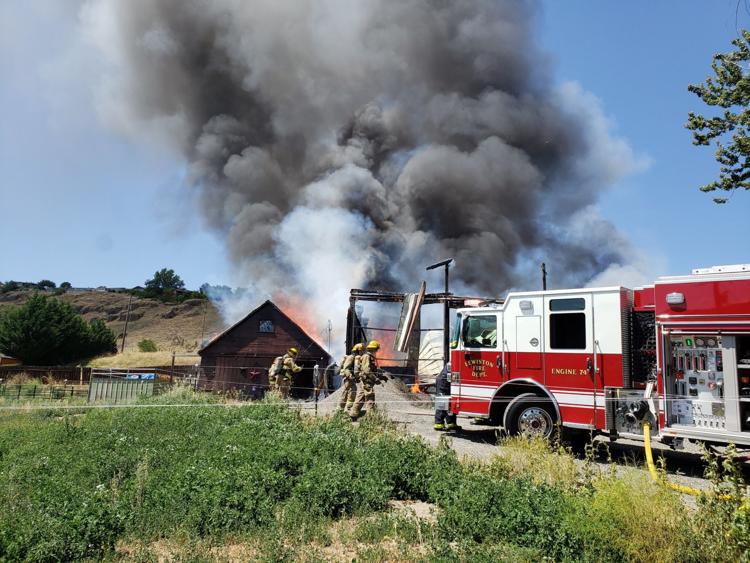 During the fire, one barn was completely destroyed and one next to it heavily damaged. Another outbuilding to the north was also damaged before fire crews were able to get the flames knocked down. Many tools inside the main barn were burned and a truck outside was completely destroyed. The fire also damaged a horse trailer and boats nearby.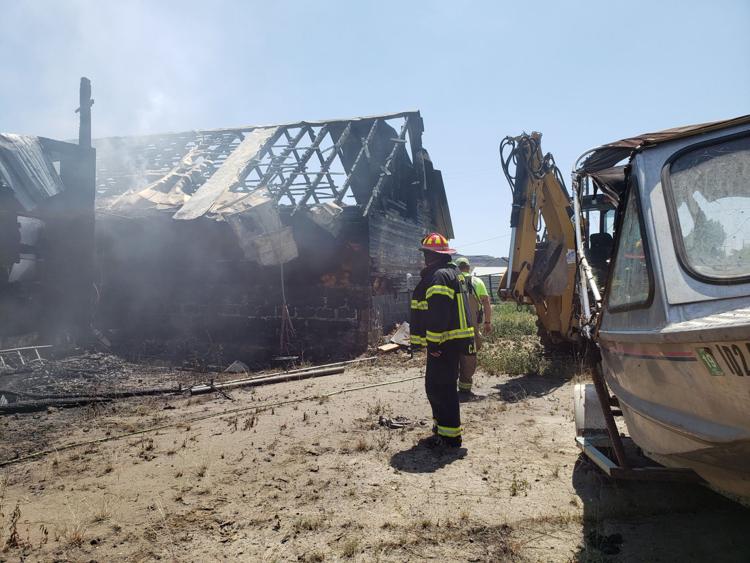 There were no injuries other than the owner reporting minor burns on his arm. Chief Hardin stated that it was a team effort with crews from Lewiston and Asotin arriving on scene through an auto aid agreements. Hardin stated it is critical on large fires in the heat of summer to have as many firefighters as possible working!