CLARKSTON - The National Down Syndrome Congress (NDSC) has chosen three Down Syndrome self-advocates from across the nation as recipients of the 2020 Everyday Hero Award for performing essential work during the COVID-19 pandemic. Clarkston resident Todd Fuller has been named as one of the 2020 honorees.
Todd has worked as a courtesy clerk at Albertson's for over 23 years. With the world being so greatly impacted by the Covid-19 pandemic, while many residents were able to stay within the safety of their homes, Todd proudly continued working as an essential worker.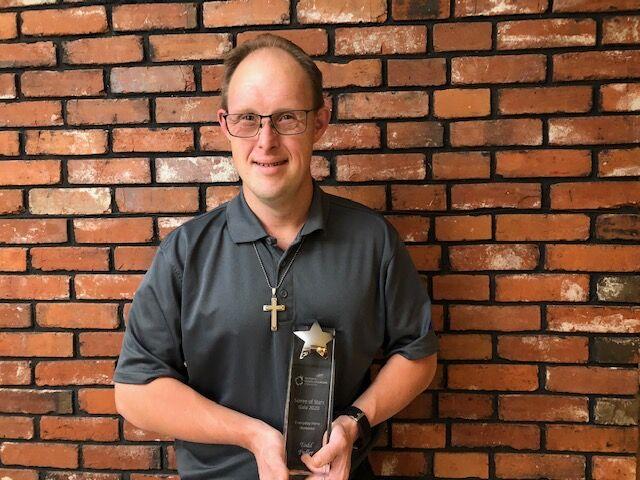 "As a courtesy clerk bagging groceries and loading them into his customers' vehicles, he doesn't have the availability of plexiglass barriers, but he is right out there with hundreds of customers, face to face, making personal contact. He wears his mask, gloves, and sanitizes every day. He smiles under that mask, and said he needs to help his customers," said his mother, Cathy Fuller. "It is of such great importance to him to be able to take care of his customers and be able to help keep them safe and healthy, not thinking of himself, just his customers. He definitely puts them ahead of himself no matter the risk he is taking."
Todd will be honored at the NDSC Soiree of Stars Gala on October 22, 2020. Due to the COVID-19 pandemic, this year's Gala Event will be hosted virtually. Special appearances will include Ludacris, Dale Murphy, Dabo Swinney, Tim Tebow and his wife Demi-Leigh Nel-Peters, Miss Universe 2017. The event will shine a light on individuals, organizations, and businesses that have made an impact in the Down syndrome community.