LEWISTON - A pair of Lewiston residents were recently arrested on narcotics-related charges after detectives with the Quad Cities Drug Task Force intercepted approximately 1,000 fentanyl pills believed to be intended for distribution in the Lewis-Clark Valley. 
Detectives with the Quad Cities Drug Task Force have been investigating the pair since learning of their alleged involvement in trafficking fentanyl pills in the Lewiston/Clarkston area approximately one year ago. Through the investigation, detectives believed the suspects kept their supply of narcotics at an undisclosed storage unit in a Clarkston, WA while residing in Lewiston, ID.
This past weekend, the two suspects were observed by detectives leaving the LC Valley believed to be headed north to the Spokane area, presumably to secure additional supplies of narcotics. According to a release from the QCDTF, the pair traveled mostly on backroads until arriving in Spokane.
Upon their return to the LC Valley, detectives observed the pair travel to and enter their storage unit in Clarkston before returning to Lewiston.
After observing this action, detectives applied for and were granted a search warrant for the suspected storage unit. During the search of the storage unit, detectives located approximately 900 fentanyl pills.
A short time later, 39-year-old Kimberlee A. Perrigo and 33-year-old and Joshua E. Hescock, both of Lewiston, were detained and later arrested during a traffic stop. During that traffic stop, 97 more fentanyl pills were located. Perrigo and Hescock were subsequently booked into Nez Perce County Jail on narcotics related charges.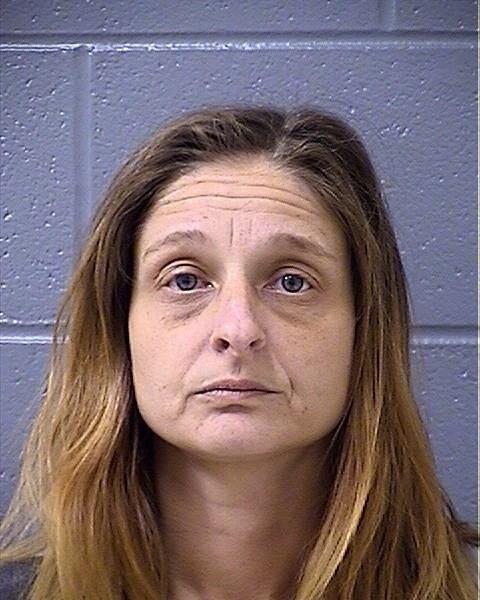 Detectives believe Perrigo and Hescock have been distributing illegal narcotics to include fentanyl pills into the LC Valley on a weekly basis for some time.
"We don't know how many lives may have been saved yesterday by the hard work of our local detectives and officers," said Elected Prosecutor Justin Coleman. "But I do know, 1,000 fentanyl pills had the potential of killing people in our community. For that, I thank our police officers who are on the front line of the fentanyl fight. Drug dealers who are profiting on the lives of people addicted to drugs need to be aware it's only a matter of time before you'll get caught." 
In court on Monday, Hescock, who has six prior felony convictions, was charged with Possession of a Controlled Substance with Intent to Deliver and Persistent Violator charges. Bond for Hescock has been set at $100,000.
Meanwhile Perrigo was charged with Possession of a Controlled Substance with Intent to Deliver. Bond for Perrigo, who has one previous failure to appear in 2001, was set at $40,000.