LEWISTON - On Friday, August 14 at around 1:25pm, Lewiston fire crews were dispatched to 3212 Frontage Road at the Steelhead Boat Launch in North Lewiston for a reported boat on fire.
First arriving crews found an approximately 18 foot aluminum boat fully involved in fire and the plastic dock at the launch was also on fire. The fire was brought under control in about 10 minutes.
The boat was able to be removed from the water, which allowed fire personnel to place absorbent material down to contain the remaining gas leaking from the boat. Fire crews were also placing some absorbent booms in the river to contain the small amount of gas that leaked from the boat after the fire was extinguished.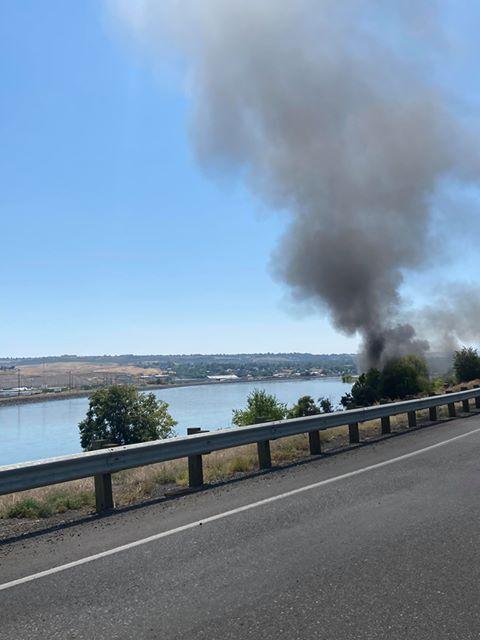 The boat was completely destroyed and the cause appears to be a mechanical issue. Two docks also received damage from the fire. The docks will be closed until further notice due to the incident. 
One child was checked out by medical personnel, but the patient was not transported to the hospital.