MOSCOW - On Wednesday, September 23, 2020, the City of Moscow became aware of a 'Psalm Sing' gathering in Moscow scheduled to be held in the parking lot at Moscow City Hall at 4:45 p.m. In consideration of the gathering, the City reportedly provided an empty parking lot with ground markings placed 6-feet apart to aid attendees in social distancing.
Prior to the event, the main speaker at the event was informed that under Amended Public Health Emergency Order 20-03, 6-foot physical distancing was required and if attendees were not able to social distance, then face coverings would be required. The main speaker announced to the attendees that the Amended Public Health Emergency Order 20-03 would be enforced.
During the 15-minute event, while some household groups were staying together and socially distanced, several individuals appeared to be in violation of the Order and law enforcement officers approached those individuals. Upon confirmation that the individuals were unwilling to comply with the Order by either social distancing from non-household members or wearing a face covering, five attendees were cited for violating the Order. Of those cited, two individuals were also cited for Resisting and Obstructing, and three individuals were arrested and released from custody the same day. The five individuals that received citations will be prosecuted according to law.
One of the three people arrested was Latah County Commissioner candidate Gabriel Rench. Rench was arrested after he allegedly refused to identify himself and provide identification when asked several times by a Moscow Police Officer after being approached about not wearing a mask.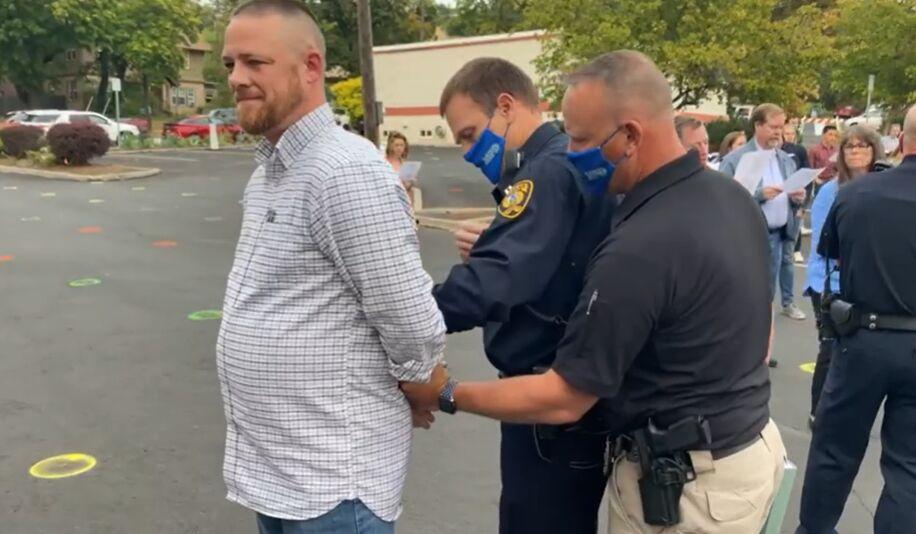 On September 21, 2020, the Moscow City Council extended Amended Public Health Emergency Order 20-03, which requires non-household members to maintain 6-foot physical distancing when in public or wear a face covering. The order has been in place since July 2, 2020. Any person in violation of this Order may be charged with a misdemeanor.
Amended Public Health Emergency Order 20-03 was established on July 1, 2020, and has been extended by Resolution on August 3 and again on September 21.