LAPWAI - Since the Nez Perce Tribe received funding through the American Rescue Plan (ARP), the Nez Perce Tribal Executive Committee (NPTEC) has been trying to determine how to best allocate these funds to maximize the benefit to tribal members and the Tribe as a whole. One of the first allocations of the funds will be a financial assistance distribution to enrolled tribal members in the amount of $1,500.
This financial assistance will be provided to each tribal member enrolled by October 31, 2021. Tribal members will need to complete the application (linked or found below) to receive the assistance.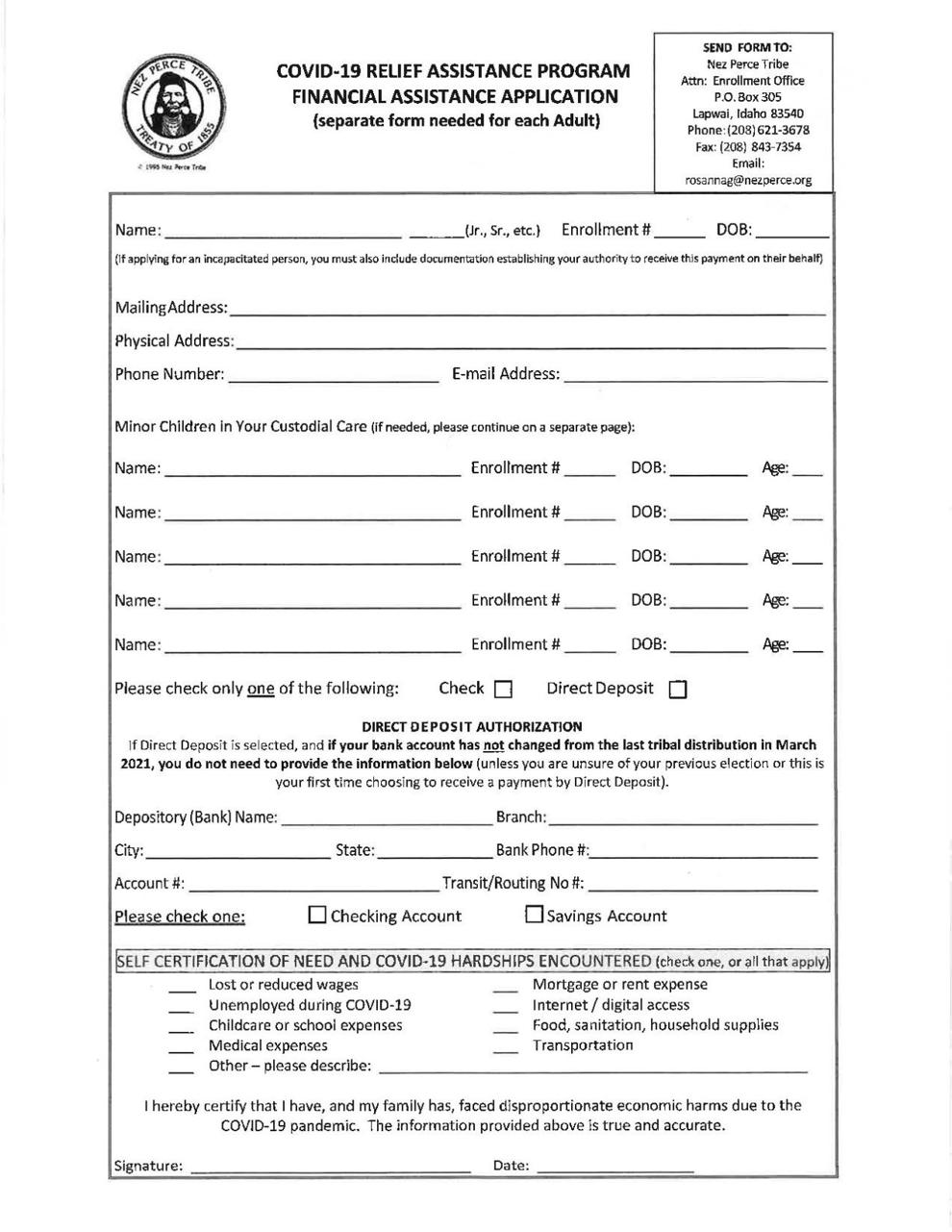 Please complete the application and return by mail, or by fax to 208-843-7354 or via email to rosannag@nezperce.org . Applications may also be dropped off to the NPTEC Support office. Please use only one method to return your completed application - if you fax or email your application you will not need to mail or drop off the application.
Please return your application for the ARP financial assistance no later than July 19, 2021 to receive in the initial distribution is planned for July 28, 2021. Applications received after this date will be processed weekly. Financial assistance that is not direct deposited will be mailed.
If a child or individual who is eligible, but has not yet applied for Enrollment, must submit a complete Enrollment application to Rosanna Greene, Enrollment Specialist by Tuesday, August 10, 2021. Enrollment applications received after August 10, 2021 will not be eligible to receive the ARP financial assistance.
The ARP financial assistance is non-taxable and you will not be receiving a 1099 for these funds.