LEWISTON - The City of Lewiston park maintenance staff completed some much-needed maintenance at the Normal Hill Cemetery over the last several weeks by pruning and removing overgrown bushes, shrubs and trees. This maintenance was necessary because many of the plantings in this area were over 50 years old, in poor condition, overgrown and were not being maintained properly.
This maintenance helped open areas that were taken over by the mature plants, uncovering headstones and improving the irrigation system coverage.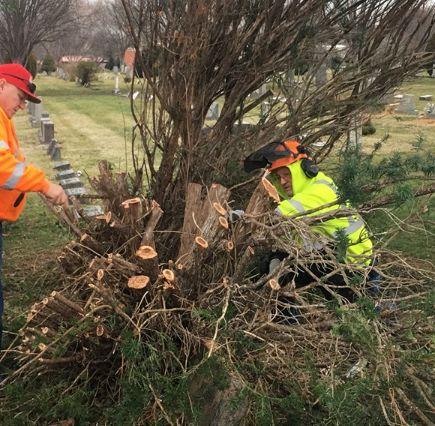 "We uncovered many headstones that have probably not seen the light of day in 50+ years," Parks and Recreation Director Tim Barker said. "The crew did an excellent job with this project and we've heard from a few residents who like to walk along the paths that they feel much safer now that there is a clear line of sight after removing many of the overgrown plantings."