LEWISTON - At 10:26 p.m. on Sunday night, fire crews were dispatched to the Super 8 Motel, at 3120 North-South Highway in Lewiston, for a report of a fire on the outside of the building.
According to the Lewiston Fire Department, first arriving units found people exiting the building and fire that had burned up the outside of the building and had entered the attic space.
Lewiston Police, Idaho State Police and deputies from the Nez Perce County Sheriff's Office assisted with evacuating the motel and keeping people from leaving the area. There was a half dozen people who were assessed by medics for mild smoke inhalation and all denied further treatment.
The fire started on the exterior of the building near a doorway and burned up the side of the building and then entered the attic space. There was a significant amount of smoke on the second floor of the building near the northeast corner.
Fire crews performed a primary search of both the first and second floors of the hotel and there was no one found in the building. The fire was contained to the attic space and there was minimal damage to 3 rooms on the second floor. Crews had to cut a hole in the roof of the hotel to let smoke and heat out of the attic space.
Firefighters coordinated with Lewiston Police to escort those staying into the hotel to gather their belongings.
An LFD release says the hotel was not in a condition that will allow people to stay the remainder of Sunday night. Lewiston Police coordinated with a local church to serve as a shelter for the night.
The cause of the fire was a discarded cigarette that caught a garbage can on fire that smoldered for about an hour and a half before bursting into flames and catching the siding on fire.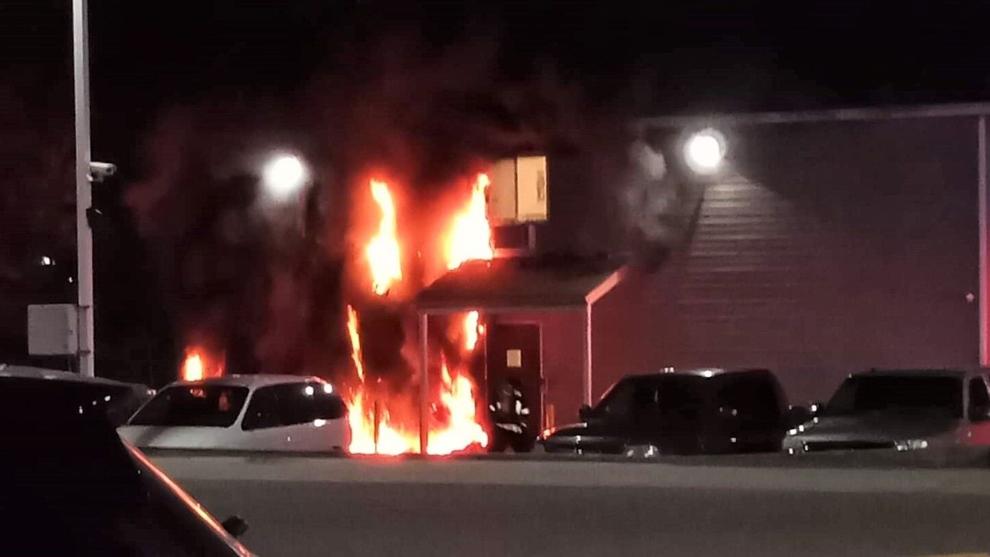 Crews from Lewiston, Clarkston and Clearwater Paper Fire all responded to the fire with 4 engines, 1 ladder truck, 2 ambulances, 1 special response vehicle, 2 command officers and 1 fire investigator., totaling 23 personnel.