OROFINO - According to the Army Corps of Engineers at Dworshak Reservoir, a privately owner dozer that was taken for a "joy ride" over a cliff near the lake sometime around May 3 has been recovered from the hillside. This incident occurred at Bruce's Eddy Day Use Area, and along the Merry's Bay Trail. The dozer ended up completely upside down along the shore of the lake. 
Someone also cut down 5 trees, and attempted to start a Corps of Engineers bulldozer in the area. The 5 trees have since been salvaged for firewood. 
The bulldozer is owned by a permit holder from the Pullman area who was removing debris from the lake, and this incident has been a huge hit to his operation. The Dozer has been successfully recovered from the shoreline and the owner is unsure if it will run, but says it looks promising.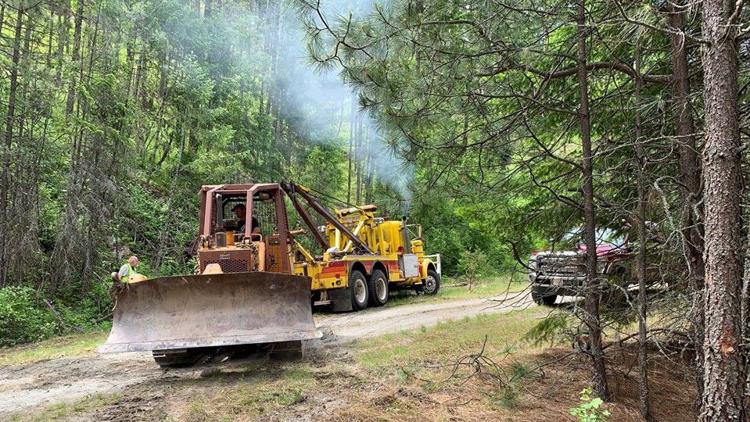 This was an expensive operation for the owner, one which was NOT covered by insurance. There has been a Go Fund Me set up to help the owner out, that link can be found here: https://www.gofundme.com/f/stolen-dozer-crash
The Clearwater County Sheriff's Office is still investigating this incident. Please, if you know something that may help, give them a call at 208.476.4521 or call this office at 208.476.1255