LAPWAI - An Air Quality Advisory and Burn Ban is in effect on the Nez Perce Reservation until further notice due to wildfire smoke from local fires. Smoke may move in and out of the area depending on fire and wind activity; some areas may be more impacted than others.
Under the Burn Ban, no EPA/NPT burn permits will be approved and recreational fires are prohibited.
This Advisory will be reassessed and an air quality update will be issued as conditions change.
Air quality is currently ranging from the "Moderate" to the "Unhealthy" categories of the Air Quality Index (AQI). To track regional air quality, visit the AirNow Fire and Smoke Map or the Idaho Smoke Blog.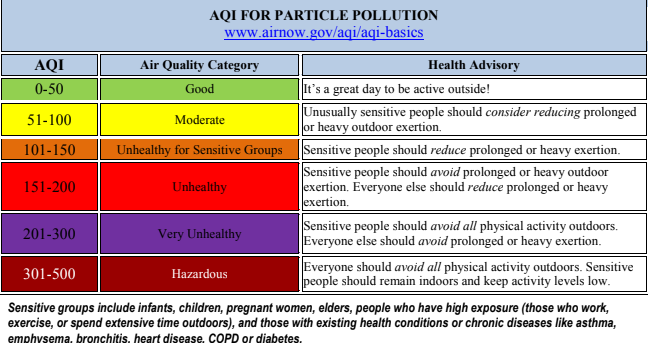 Sensitive groups include:
Infants, children under 18, pregnant women, elders
People who have high exposure (those who work, exercise, or spend extensive time outdoors)
People with existing health conditions or chronic diseases like asthma, emphysema, bronchitis, heart disease, COPD or diabetes.